Homescore is a 21st century solution to surveying your new home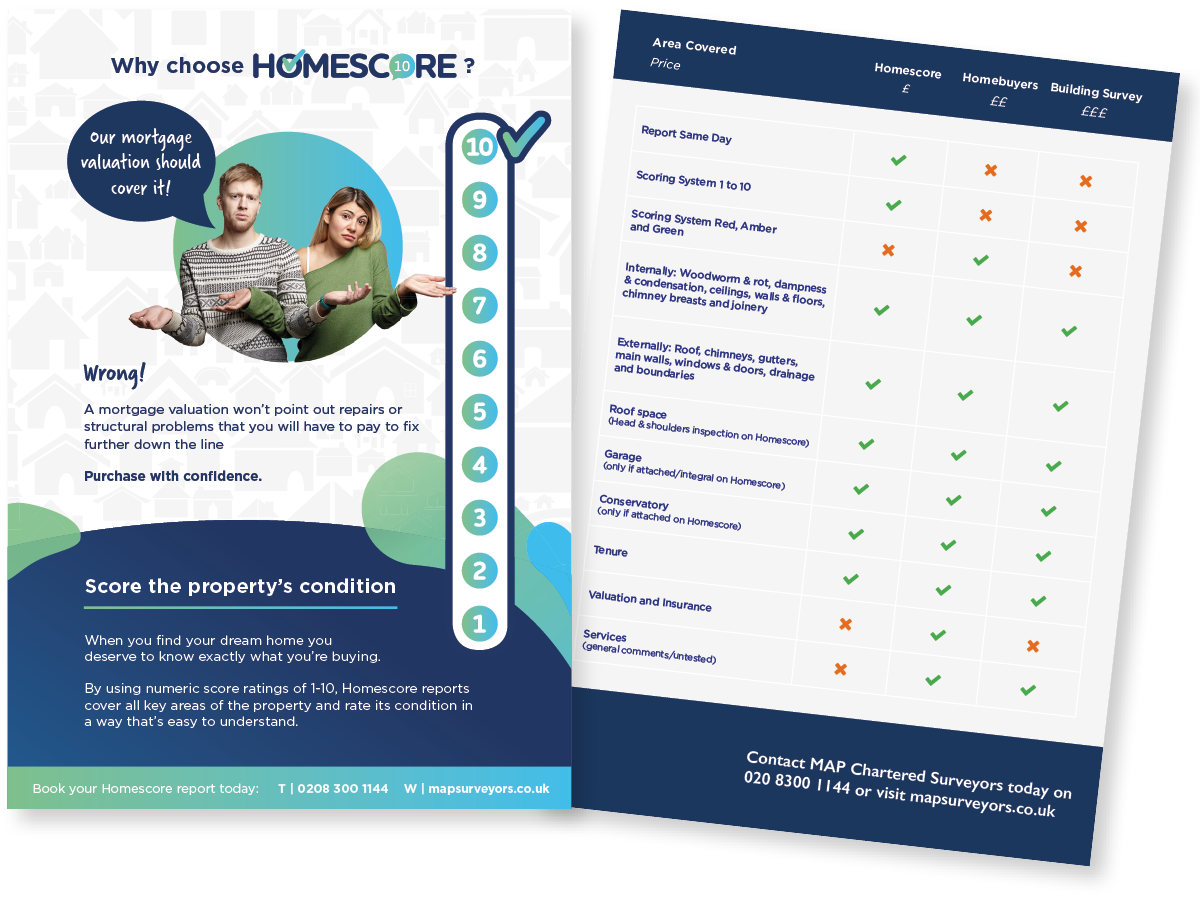 It cuts away a lot of the complicated elements sometimes associated with property analysis, leaving an uncluttered score-based reporting system, which can be understood in a very straightforward way, enabling clients to make informed decisions quickly and easily.
With improved speed of delivery and significant cost savings compared with traditional surveys, Homescore is radically improving the property inspection element of the buying selling process.
Call today to speak to a surveying expert about Homescore on 020 8300 1144.
Contact Us
Book a FREE, 5 minute consultation with one of our experts
You might also be interested in
Rated an average of 4.9/5 by our customers.
Email me the FREE RICS Survey Guide
Thank you.
The FREE RICS Survey Guide has been sent to you.
Please check your email.
Top